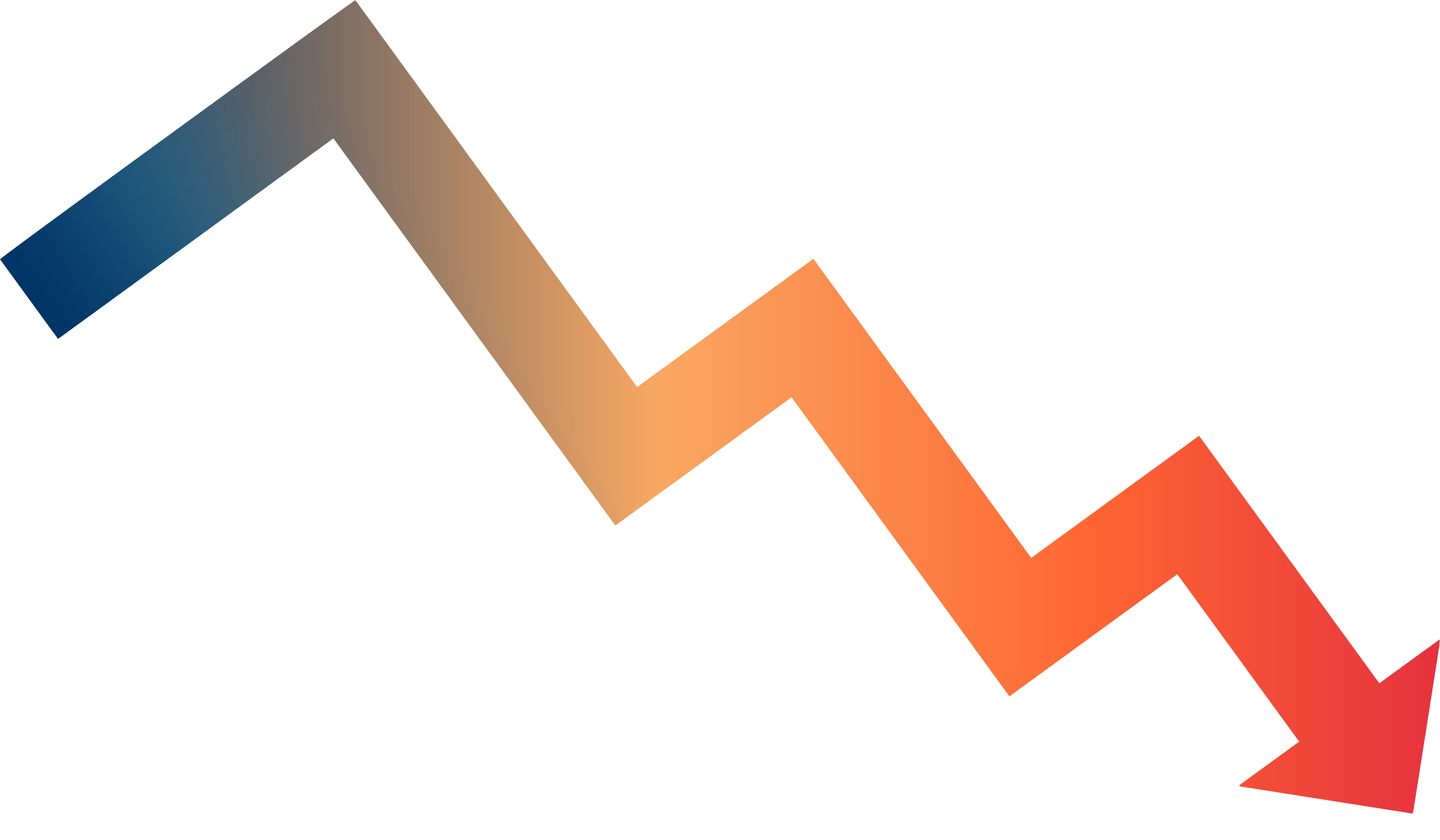 Which Companies Are Not Living Up To Expectations?
Contains deals from 2010-2018
A down round occurs when a private company raises additional funding at a lower valuation than it had during a previous round of funding. Typically, startups raise down rounds if their initial valuation was inflated or their burn rate exceeds expectations.
| Company | Sector | Date | Category | Round Type | Down Valuation ($M) | Prior Valuation ($M) | Total Raised ($M) |
| --- | --- | --- | --- | --- | --- | --- | --- |
| Walker & Company Brands | Internet | 12/12/2018 | Down Exit | Acquired | 20 - 40 | 64 | 33 |
| AwesomenessTV | Internet | 7/27/2018 | Down Exit | Acquired | 25 | 650 | 243 |
| The Viral Fever | Internet | 7/23/2018 | Down Round | Series B | 40 | 61 | 16 |
| Purch | Internet | 7/18/2018 | Down Exit (For Less Than Raised) | Asset Sale | 133 | n/a | 174 |
| Videology | Internet | 7/17/2018 | Down Exit (For Less Than Raised) | Asset Sale | 101 | n/a | 210 |
| Jia.com | Internet | 7/12/2018 | Down Exit | IPO | 712 | 900 | 177 |
| Domo | Internet | 6/29/2018 | Down Exit (For Less Than Raised) | IPO | 455 | 2300 | 698 |
| AppNexus | Internet | 6/25/2018 | Down Exit | Acquired | 1600 - 2000 | 2200 | 319 |
| AcFun | Internet | 6/5/2018 | Down Exit | Acquired | 117 - 161 | 269 | 110 |
| GreenSky | Internet | 5/24/2018 | Down Exit | IPO | 4276 | 4500 | 610 |
| FanDuel | Internet | 5/23/2018 | Down Exit | Merger | 465 | 1187 | 417 |
| PluralSight | Internet | 5/17/2018 | Down Exit | IPO | 897 | 1000 | 238 |
| The Weinstein Company | Media (Traditional) | 5/2/2018 | Down Exit (For Less Than Raised) | Acquired | 289 | n/a | 490 |
| SmartSheet | Internet | 4/27/2018 | Down Exit | IPO | 175 | 852 | 121 |
| Weebly | Internet | 4/26/2018 | Down Exit | Acquired | 365 | 490 | 76 |
| Earn | Computer Hardware & Services | 4/16/2018 | Down Exit | Acquired | 100 - 120 | 310 | 116 |
| General Assembly | Consumer Products & Services | 4/16/2018 | Down Exit | Acquired | 413 | 452 | 119 |
| Healthium MedTech | Healthcare | 4/4/2018 | Down Exit | Acquired | 350 | 447 | 106 |
| Mobike | Mobile & Telecommunications | 4/4/2018 | Down Exit | Acquired | 3700 | 5000 | 2010 |
| Saavn | Internet | 3/23/2018 | Down Exit | Acquired | 100 - 330 | 300 - 400 | 120 |
| Lytro | Consumer Products & Services | 3/21/2018 | Down Exit (For Less Than Raised) | Acquired | 25 - 40 | 200 | 200 |
| Grofers | Internet | 3/16/2018 | Down Round | Series E | 154 - 176 | 400 | 227 |
| Bitt | Internet | 3/8/2018 | Down Round | Series A-II | 35 | 50 | 20 |
| Tandem Bank | Mobile & Telecommunications | 3/8/2018 | Down Round | Angel-II | 86 | 96 | 39 |
| Coverfox | Internet | 3/6/2018 | Down Round | Corporate Minority | 62 | 70 - 100 | 46 |
| 500px | Internet | 2/26/2018 | Down Exit (For Less Than Raised) | Acquired | 13.4 | 42 | 22 |
| ComQi | Business Products & Services | 2/9/2018 | Down Exit | Acquired | 28 | n/a | 28 |
| FanMiles | Internet | 1/22/2018 | Down Round | Series A | 5 | 37 | 2 |
| Practice Fusion | Internet | 1/8/2018 | Down Exit (For Less Than Raised) | Acquired | 100 | 298 | 170 |
| Wealthfront | Internet | 1/4/2018 | Down Round | Series G | 500 | 700 | 204 |
| NGRAIN | Software (non-internet/mobile) | 1/4/2018 | Down Exit (For Less Than Raised) | Acquired | 2 | n/a | 23 |
| Mattermark | Internet | 12/22/2017 | Down Exit (For Less Than Raised) | Asset Sale | 1 | 45 | 16 |
| Drippler | Mobile & Telecommunications | 12/19/2017 | Down Exit (For Less Than Raised) | Acquired | 3 | n/a | 5 |
| Shazam | Mobile & Telecommunications | 12/11/2017 | Down Exit | Acquired | 400 | 1000 | 122 |
| Goo Technologies | Internet | 11/29/2017 | Down Exit (For Less Than Raised) | Acquired | 0.24 | 3 | 3 |
| Fashion to Figure | Retail (non-internet/mobile) | 11/28/2017 | Down Exit (For Less Than Raised) | Acquired | 1.4 | n/a | 20 |
| Mashable | Internet | 11/16/2017 | Down Exit | Acquired | 50 | 250 | 46 |
| OakNorth Bank | Financial | 11/3/2017 | Down Round | Series C | 1177 | 1268 | 451 |
| HelloFresh | Internet | 11/2/2017 | Down Exit | IPO | 1962 | 2090 | 367 |
| Cryex | Internet | 10/25/2017 | Down Exit (For Less Than Raised) | Acquired | 2.5 | n/a | 10 |
| MongoDB | Software (non-internet/mobile) | 10/19/2017 | Down Exit | IPO | 1175 | 1600 | 311 |
| The Honest Company | Internet | 10/5/2017 | Down Round | Series E | 756 | 1636 | 290 |
| Onvia | Internet | 10/5/2017 | Down Exit (For Less Than Raised) | Acquired | 70 | n/a | 116 |
| Earnest | Internet | 10/4/2017 | Down Exit | Acquired | 155 | 375 | 107 |
| ReShape Medical | Healthcare | 10/3/2017 | Down Exit (For Less Than Raised) | Acquired | 38 | n/a | 89 |
| Prosper | Internet | 9/22/2017 | Down Round | Growth Equity | 550 | 1900 | 405 |
| Slacker Radio | Internet | 9/15/2017 | Down Exit (For Less Than Raised) | Acquired | 50 | n/a | 78 |
| Soundcloud | Internet | 8/11/2017 | Down Round | Series F | 150 - 320 | 700 | 468 |
| Huddle | Internet | 8/8/2017 | Down Exit | Acquired | 89 | 250 - 300 | 89 |
| CombiMatrix | Healthcare | 7/31/2017 | Down Exit (For Less Than Raised) | Acquired | 33 | n/a | 46 |
| Rocket Fuel | Internet | 7/18/2017 | Down Exit | Acquired | 145 | 942 | 76 |
| FreeCharge | Healthcare | 7/17/2017 | Down Exit (For Less Than Raised) | Acquired | 60 | 700 - 1000 | 202 |
| Akcea Therapeutics | Healthcare | 7/14/2017 | Down Exit (For Less Than Raised) | IPO | 405 | n/a | 543 |
| Nok Nok Labs | Internet | 7/11/2017 | Down Round | Series D | 59 | 109 | 55 |
| Tintri | Computer Hardware & Services | 6/30/2017 | Down Exit (For Less Than Raised) | IPO | 216 | 640 | 260 |
| Blue Apron | Internet | 6/29/2017 | Down Exit | IPO | 1895 | 2600 | 257 |
| RadiumOne | Internet | 6/27/2017 | Down Exit (For Less Than Raised) | Acquired | 6 - 22 | 200 | 59 |
| Hater App | Mobile & Telecommunications | 6/26/2017 | Down Round | Angel-II | 2 | 4 | 0.7 |
| Teespring | Internet | 6/20/2017 | Down Round | Recap | 11 | 612 | 56 |
| Urb-it | Mobile & Telecommunications | 5/8/2017 | Down Round | Angel | 22 | 48 | 9.5 |
| China Rapid Finance | Internet | 5/2/2017 | Down Exit (For Less Than Raised) | IPO | 350 | 1000 | 82 |
| Viptela | Computer Hardware & Services | 5/1/2017 | Down Exit | Acquired | 610 | 875 | 109 |
| Cloudera | Internet | 4/28/2017 | Down Exit | IPO | 1920 | 4100 | 1040 |
| Birst | Internet | 4/26/2017 | Down Exit (For Less Than Raised) | Acquired | 100 | 419 | 148 |
| Ticket Monster | Mobile & Telecommunications | 4/26/2017 | Down Round | Unattributed | 1200 | 1500 | 166 |
| Olacabs | Mobile & Telecommunications | 4/13/2017 | Down Round | Series G-II | 3000 | 3500 | 2390 |
| Aiwujiwu | Internet | 4/5/2017 | Down Exit | Acquired | 900 | 1000 | 305 |
| Munchery | Internet | 3/30/2017 | Down Round | Recap | 80 | 300 | 80 |
| Souq | Internet | 3/23/2017 | Down Exit | Acquired | 750 | 1000 | 390 |
| Flipkart | Internet | 3/20/2017 | Down Round | Series J | 11600 | 16000 | 4250 |
| ModCloth | Internet | 3/17/2017 | Down Exit (For Less Than Raised) | Acquired | 40 - 60 | n/a | 78 |
| Gamida Cell | Healthcare | 3/8/2017 | Down Round | Series E+ | 120 | 200 | 68.1 |
| Olacabs | Internet | 2/27/2017 | Down Round | Series G | 3500 | 5000 | 2140 |
| Turn | Internet | 2/23/2017 | Down Exit | Acquired | 310 | 700 | 157.2 |
| Revel Systems | Mobile & Telecommunications | 2/6/2017 | Down Exit | Acquired | 274 | 581 | 104 |
| Simplivity | Internet | 1/17/2017 | Down Exit | Acquired | 650 | 1100 | 277 |
| Sinch | Mobile & Telecommunications | 1/17/2017 | Down Exit (For Less Than Raised) | Acquired | 1.4 | n/a | 12 |
| Housing.com | Internet | 1/10/2017 | Down Exit (For Less Than Raised) | Acquired | 70 | n/a | 136 |
| Homelink | Internet | 1/10/2017 | Down Round | Corporate Minority | 5770 | 6200 | 1300 |
| Qfang.com | Internet | 1/05/2017 | Down Exit (For Less Than Raised) | Acquired | 54 | n/a | 68 |
| Viridity Energy | Energy & Utilities | 1/03/2017 | Down Exit (For Less Than Raised) | Acquired | 35 | n/a | 38.5 |
| HelloFresh | Internet | 12/20/2016 | Down Round | Series G | 2090 | 2900 | 366.7 |
| Kabam | Mobile & Telecommunications | 12/19/2016 | Down Exit | Acquired | 700 | 1000 | 244.5 |
| Product Hunt | Internet | 12/1/2016 | Down Exit From Private Valuation | Acquired | 20 | 22 | 7.1 |
| Telcare | Internet | 12/1/2016 | Down Exit | Acquired | 7 | 80.5 | 65.5 |
| Machinima | Internet | 11/17/2016 | Down Exit From Private Valuation | Acquired | 100 | 185 | 104 |
| QD Vision | Electronics | 11/23/2016 | Down Exit (For Less Than Raised) | Acquired | 70 | n/a | 145.3 |
| RedMart | Internet | 10/26/2016 | Down Exit (For Less Than Raised) | Acquired | 30 | n/a | 58.2 |
| LivingSocial | Internet | 10/26/2016 | Down Exit From Private Valuation | Acquired | n/a | 4500 | 919 |
| Catchpoint Systems | Internet | 10/26/2016 | Down Round | Series C-II | 91.8 | 224.5 | 39.3 |
| Wavefront | Internet | 10/25/2016 | Share Price Decline | Series B | n/a | n/a | 63.3 |
| Appirio | Computer Hardware & Services | 10/24/2016 | Down Exit (For Less Than Raised) | Acquired | 500 | 535 | 115.7 |
| YPlan | Mobile & Telecommunications | 10/21/2016 | Down Exit (For Less Than Raised) | Acquired | 1.95 | n/a | 37.7 |
| Gridco | Mobile & Telecommunications | 10/11/2016 | Down Round | Acquired | 63.7 | n/a | 105.6 |
| MediGain | Software | 10/05/2016 | Down Exit (For Less Than Raised) | Acquired | 7 | n/a | 40.4 |
| ACR Capital Holdings | Financial | 10/05/2016 | Down Exit From Private Valuation | Acquired | 1000 | 1140 | 870 |
| Apptio | Computer Hardware & Services | 9/23/2016 | Down Exit From Private Valuation | IPO | 597 | 770 | 136 |
| Electric Cloud | Internet | 9/16/2016 | Down Round | Series F | 54.2 | 4.4 | 44.5 |
| Home24 | Internet | 9/08/2016 | Down Round | Series E-II | 472.2 | 1100 | 196.1 |
| DraftKings | Internet | 9/01/2016 | Down Round | Series E | n/a | 1200 | 627.6 |
| Canvera Digital Technologies | Consumer Products & Services | 8/30/2016 | Down Round | Series C-III | 32 | 54.4 | 21.4 |
| AppMachine | Internet | 8/23/2016 | Down Exit (For Less Than Raised) | Acquired | 37.5 | 38 | 15.2 |
| Kaufmann Mercantile | Internet | 8/11/2016 | Down Exit (For Less Than Raised) | Acquired | .14 | n/a | 3.4 |
| MapR | Internet | 8/09/2016 | Down Round | Series E | 417 | 553 | 224 |
| Damballa | Computer Hardware & Services | 7/21/2016 | Down Exit (For Less Than Raised) | Acquired | 9 | n/a | 57.9 |
| XOS Technologies | Software | 7/13/2016 | Down Exit (For Less Than Raised) | Acquired | 60 | n/a | 83 |
| DFine | Healthcare | 7/6/2016 | Down Exit From Private Valuation | Corporate Majority | 97.5 | n/a | 130 |
| Global Fashion Group | Internet | 7/5/2016 | Down Round | Corporate Minority | 1100 | 3430 | 542 |
| Wandoujia | Mobile & Telecom | 7/5/2016 | Down Exit From Private Valuation | Acquired | 200 | 1000 | 128 |
| Zenefits | Internet | 6/30/2016 | Share Price Decline | Series C | 2000 | 4500 | 584 |
| Badgeville | Internet | 6/24/2016 | Down Exit (For Less Than Raised) | Acquired | 7.5 | n/a | 39.7 |
| Nabsys | Healthcare | 6/22/2016 | Down Exit (For Less Than Raised) | Corporate Majority | 62.7 | n/a | 66.7 |
| Oxford Nanopore Technology | Healthcare | 6/21/2016 | Down Round | Series G | 1155 | 2000 | 370 |
| One Kings Lane | Internet | 6/14/2016 | Down Exit | Acquired | 11.8 | 912 | 229 |
| NantHealth | Software | 6/2/2016 | Down Exit From Private Valuation | IPO | 1650 | 2000 | 696 |
| NetBoss Technologies | Software | 5/27/2016 | Down Exit (For Less Than Raised) | Acquired | 7.1 | n/a | 8.5 |
| Reata Pharmaceuticals | Healthcare | 5/26/2016 | Down Exit (For Less Than Raised) | IPO | 75 | n/a | 463.1 |
| Merus | Healthcare | 5/26/2016 | Down Exit (For Less Than Raised) | IPO | 142 | n/a | 145.5 |
| LightBend | Internet | 5/26/2016 | Down Round | Series C | 53 | 57 | 37 |
| Car Next Door | Internet | 5/16/2016 | Down Round | Angel | 7.5 | 12.5 | 4.1 |
| mBlox | Mobile & Communications | 5/13/2016 | Down Exit (For Less Than Raised) | Acquired | 117 | n/a | 137 |
| Edeniq | Energy & Utilities | 5/6/2016 | Down Exit (For Less Than Raised) | Acquired | 20 | n/a | 117.8 |
| O3B Networks | Mobile & Communications | 4/29/2016 | Down Exit (For Less Than Raised) | Corporate Majority | 1430 | n/a | 1770 |
| Global Fashion Group | Internet | 4/27/2016 | Down Round | Corporate Minority | 1130 | 3430 | 541 |
| Thyrocare Technologies | Healthcare | 4/27/2016 | Down Exit From Private Valuation | Corporate Majority | 72 | 224 | 22 |
| Onefinestay | Internet | 4/7/2016 | Down Exit | Acquired | 168 | 224 | 80.7 |
| Body Armor Nutrition | CPG | 4/4/2016 | Down Round | Corporate Minority | 158 | 171 | 55 |
| Magnum Semiconductor | Electronics | 4/4/2016 | Down Exit (For Less Than Raised) | Acquired | 55 | n/a | 135.3 |
| Indian Energy Exchange | Financial | 3/31/2016 | Down Round | Private Equity | 360 | 380 | 27.6 |
| Bromium | Computer Hardware & Services | 3/28/2016 | Down Round | Series D | 242.3 | 491.6 | 115.7 |
| Doordash | Internet | 3/23/2016 | Share Price Decline | Series C | 700 | 600 | 186 |
| Kenandy | Internet | 3/17/2016 | Down Round | Series B-II | 206 | 336.2 | 55 |
| Couchbase | Internet | 3/15/2016 | Down Round | Series F | n/a | n/a | 143 |
| Flipkart | Internet | 3/20/2016 | Down Round | Series J | 11600 | 16000 | 3021 |
| Technorati | Internet | 2/23/2016 | Down Exit (For Less Than Raised) | Acquired | 3 | n/a | 37.9 |
| Powa Technologies | Internet | 2/19/2016 | Down Exit | Acquired | n/a | 2700 | 226.7 |
| Yodle | Internet | 2/12/2016 | Down Exit From Private Valuation | Acquired | 300 | 600 | 40.5 |
| BTI Systems | Mobile & Telecommunications | 1/26/2016 | Down Exit (For Less Than Raised) | Acquired | 65 | n/a | 161.7 |
| BandPage | Internet | 1/25/2016 | Down Exit (For Less Than Raised) | Acquired | 8 | n/a | 28.4 |
| VendScreen | Computer Hardware & Services | 1/25/2016 | Down Exit (For Less Than Raised) | Acquired | 5.6 | n/a | 31.3 |
| Ustream | Internet | 1/21/2016 | Down Exit From Private Valuation | Acquired | 130 | 146 | 60.1 |
| Cumulus Networks | Computer Hardware & Services | 1/20/2016 | Down Round | Series C | n/a | 300 | 87.8 |
| Foursquare | Mobile & Telecommunications | 1/15/2016 | Down Round | Series E | 250 | 600 | 207.3 |
| Jawbone | Consumer Products & Services | 1/15/2016 | Down Round | Series F | 1500 | 3300 | 778.8 |
| Overture Networks | Mobile & Telecommunications | 1/13/2016 | Down Exit (For Less Than Raised) | Acquired | 35 | n/a | 80.15 |
| Gilt Groupe | Internet | 1/7/2016 | Down Exit (For Less Than Raised) | Acquired | 250 | 1050 | 284 |
| Major League Gaming | Internet | 1/4/2016 | Down Exit (For Less Than Raised) | Acquired | 46 | n/a | 72.88 |
| Beijing NationSky Network Technology | Mobile & Telecommunications | 12/23/2015 | Down Exit From Private Valuation | Acquired | 80 | 530 | 18 |
| Corvisa | Computer Hardware & Services | 12/22/2015 | Down Exit (For Less Than Raised) | Acquired | 8.5 | n/a | 30 |
| Shopdeca | Internet | 12/19/2015 | Down Exit (For Less Than Raised) | Acquired | .71 | n/a | 1 |
| SkyeTek | Mobile & Telecommunications | 12/18/2015 | Down Exit (For Less Than Raised) | Acquired | 2.6 | n/a | 18 |
| Criticare Systems | Healthcare | 12/16/2015 | Down Exit (For Less Than Raised) | Acquired | 3.2 | n/a | 4.02 |
| Cyveillance | Internet | 12/11/2015 | Down Exit (For Less Than Raised) | Acquired | 35 | n/a | 47.65 |
| Circa | Mobile & Telecommunications | 12/8/2015 | Down Exit (For Less Than Raised) | Acquired | 0.8 | n/a | 4.69 |
| Square | Mobile & Telecommunications | 11/19/2015 | Down Exit From Private Valuation | IPO | 2900 | 6000 | 716.8 |
| LensAR | Healthcare | 11/16/2015 | Down Exit (For Less Than Raised) | Acquired | 59 | n/a | 167.92 |
| Rdio | Internet | 11/16/2015 | Down Exit (For Less Than Raised) | Asset Sale | 75 | n/a | 117.5 |
| Xtera Communications | Mobile & Telecommunications | 11/13/2015 | Down Exit (For Less Than Raised) | IPO | 85.55 | n/a | 303.71 |
| Advanced Accelerator Applications | Healthcare | 11/11/2015 | Down Exit From Private Valuation | IPO | 617.12 | 683 | 120.1 |
| LiveScribe | Consumer Products & Services | 11/6/2015 | Down Exit (For Less Than Raised) | Acquired | 15 | n/a | 102.68 |
| Socialware | Internet | 11/4/2015 | Down Exit (For Less Than Raised) | Acquired | 9 | n/a | 14.4 |
| Gazelle | Internet | 11/3/2015 | Down Exit (For Less Than Raised) | Acquired | 18 | n/a | 61.9 |
| Adesto Technologies | Electronics | 10/27/2015 | Down Exit (For Less Than Raised) | IPO | 73.9 | n/a | 105.83 |
| Relativity Media | Media (Traditional) | 10/22/2015 | Down Exit (For Less Than Raised) | Asset Sale | 125 | n/a | 800 |
| AFS Acceptance | Financial | 10/21/2015 | Down Exit (For Less Than Raised) | Corporate Majority | 27.69 | n/a | 28.82 |
| Softonic | Internet | 9/21/2015 | Down Round | Private Equity - II | 84 | 367 | 116.7 |
| Good Technology | Mobile & Telecommunications | 9/4/2015 | Down Exit (For Less Than Raised) | Acquired | 425 | 1100 | 569.23 |
| iBiquity Digital | Consumer Products & Services | 9/3/2015 | Down Exit (For Less Than Raised) | Acquired | 172 | n/a | 203.48 |
| Ziptronix | Electronics | 8/27/2015 | Down Exit (For Less Than Raised) | Acquired | 39 | n/a | 66.9 |
| Wrapp | Mobile & Telecommunications | 8/6/2015 | Down Round | Series C | 15.33 | 45.3 | 28.5 |
| Altura Medical | Healthcare | 7/31/2015 | Down Exit (For Less Than Raised) | Acquired | 23 | n/a | 39.5 |
| TaskRabbit | Internet | 7/30/2015 | Share Price Decline | Crowdfunding | 40 | 124.6 | 37.7 |
| Mocana | Mobile & Telecommunications | 7/24/2015 | Down Round | Series E-II | 78.3 | 162.1 | 74.9 |
| Softgate Systems | Internet | 7/14/2015 | Down Exit (For Less Than Raised) | Acquired | 31 | n/a | 38.3 |
| CardioDx | Healthcare | 6/30/2015 | Down Round | Series E - II | 155.8 | 165.4 | 238.9 |
| MINDBODY | Internet | 6/19/2015 | Down Exit From Private Valuation | IPO | 448 | 450 | 113 |
| Acision | Mobile & Telecommunications | 6/15/2015 | Down Exit (For Less Than Raised) | Acquired | 170 | n/a | 260 |
| OpGen | Healthcare | 5/5/2015 | Down Exit (For Less Than Raised) | IPO | 64.31 | 81 | 83.65 |
| Motion Computing | Computer Hardware & Services | 4/16/2015 | Down Exit (For Less Than Raised) | Acquired | 16 | n/a | 48.7 |
| Idle Gaming | Internet | 3/30/2015 | Down Exit (For Less Than Raised) | Acquired | 10 | n/a | 18.7 |
| Daktari Diagnostics | Healthcare | 3/15/2015 | Down Round | Series D | 24.4 | 76.9 | 52.5 |
| Appfluent Technology | Software (non-internet/mobile) | 3/5/2015 | Down Exit (For Less Than Raised) | Acquired | 18 | n/a | 31.9 |
| Fab.com | Internet | 3/3/2015 | Down Exit (For Less Than Raised) | Acquired | 15 | 875 | 334 |
| Aereo | Internet | 2/27/2015 | Down Exit (For Less Than Raised) | Asset Sale | 2 | n/a | 97 |
| Eyegate Pharmaceuticals | Healthcare | 2/20/2015 | Down Exit (For Less Than Raised) | IPO | 41.64 | n/a | 46.45 |
| Inotek Pharmaceuticals | Healthcare | 2/18/2015 | Down Exit (For Less Than Raised) | IPO | 95.26 | n/a | 143.9 |
| ActoGeniX | Healthcare | 2/13/2015 | Down Exit (For Less Than Raised) | Acquired | 60 | n/a | 64.8 |
| Celleration | Healthcare | 2/13/2015 | Down Exit (For Less Than Raised) | Acquired | 30.4 | n/a | 73.85 |
| Box | Internet | 1/23/2015 | Down Exit From Private Valuation | IPO | 1670 | 2400 | 562.5 |
| Medanta Medicity | Healthcare | 1/19/2015 | Down Round | Corporate Minority | 583.33 | 600 | 260.2 |
| NanoMR | Healthcare | 1/16/2015 | Down Exit (For Less Than Raised) | Acquired | 24 | n/a | 25.52 |
| Basho Technologies | Internet | 1/13/2015 | Down Round | Series G | 85.5 | 86.7 | 56.9 |
| Rethink Robotics | Industrial | 1/05/2015 | Down Round | Series D | 167 | 172 | 100.1 |
| Agrivida | Agriculture | 1/05/2015 | Down Round | Series D | 30 | 87.9 | 48.3 |